FREE! FREE! FREE!
YES, REALLY FREE!
Nice Guys Don't Finish Last,
They Rot In Middle Management
Eight-Lesson On-Demand Video Course
Live Up To Your Full Potential In Work and Career
Watch All Eight Lessons For Free!
Contrary to conventional wisdom, Nice Guys rarely finish last.
In reality, they usually get stuck somewhere in the middle of the pack.
If this is you – It's time to make your move. 
"I have taken several of Dr. Glover's courses. This one has kicked my ass way more than the others, and the others have been ass-kicking! Amazing, glorious, and so grateful for this man. I am going to have to redo this a few times."
Free viewing event starts
Over Eight Hours of Career Transforming Content – FREE
This on-demand, video online course identifies the ineffective thought processes and behaviors that keep Nice Guys from realizing their passion and achieving success in work and career.
What One Man Can Do, Another Man Can Do
Hey, I'm Dr. Robert Glover, the author of No More Mr. Nice Guy.
I'd like to ask you a few quick questions. When it comes to your work and career:
Have you accomplished everything you know you are capable of?
Do you have purpose and passion?
Are you making the kind of money you know you could be?
Are you living up to your full potential?
Are you happy?
If you answered "no," or "hell no," to any or all of those questions, I have something I'd like to give to you. It's totally free, and it has the power and potential to turn all your "Hell Nos" into "Hell Yesses."
You see, I love helping people succeed. That is why I write books, create classes, and lead workshops. And pretty much everything I teach is something I've struggled with in my own life. And I definitely struggled to live up to my full potential in work and career. I played small. I rarely took risks. I undervalued myself. I got caught up in distractions and deceptive productivity. I procrastinated. I knew what I needed to do to create the kind of life I wanted. I just didn't do it.
But things are different now. I have an international business that lets me do what I love, live anywhere in the world, change people's lives, have financial security, live debt-free, and put a dent in the fucking universe.
I want to help you experience similar success – if that is what YOU want.
So, I'm offering you the all-new video version of my popular online class, Nice Guys Don't Finish Last, They Rot in Middle Management. Totally free. It's my gift to you.
I believe this is the most powerful and practical information you will find anywhere to help you live up to your full potential and attain everything you want in your professional life.
To take advantage of this opportunity, simply click the registration button.
Then, starting on September twenty-first, you will receive an email from me every day for eight straight days. Each email will introduce you to a new lesson and its homework. You will have 24 hours to watch each lesson and complete the assignments.
I know that you may not have the time nor the bandwidth to complete the entire course in just eight days. Most students take several weeks to soak up the information and then apply it to their lives. So, during these eight days from September twenty-first to September twenty-eighth, you'll have the opportunity to purchase and own Nice Guys Don't Finish Last, They Rot in Middle Management – at half off its normal price. Plus, you'll get access to lots of other amazing bonuses.
I also want you to know that during this special event, I will treat you with the utmost respect – the same respect with which I would want to be treated. That means no spamming, no high pressure sales, no phony inflated prices, no bombarding you with up-sells, no selling your information, no annoying pop-up windows, no ever-changing time limits – no nonsense.
So, if you're ready to start living the life you've always wanted, register now.
As soon as you do, you will receive access to the Introductory video for Nice Guys Don't Finish Last, as well as a video clip from Lesson Eight which contains a simple exercise to help you get your needs met in all areas of life. These videos are yours to keep forever.
I promise this will be the most enjoyable online promotion you've ever experienced. I also promise that this special event has the power to transform your life – to help you:
Accomplish everything you know you are capable of.
Live and work with purpose and passion.
Make the kind of money you know you are capable of.
Live up to your full potential.
And yes, be happy and love your life.
Thousands of other men and women have already experienced similar transformations.
I can't wait to get started with this amazing FREE viewing event. Click the event registration button and I'll see you on 21st September with Lesson One of Nice Guys Don't Finish Last, They Rot in Middle Management.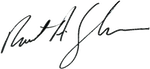 People Already Registered!
People Already Registered!
Are You Ready to Become a FULL ACHIEVER?
Register now for the free viewing event of Nice Guy's don't Finish Last, They Rot in Middle Management
Free viewing event starts